How Headphones.com made $59,538 in a single month with automated email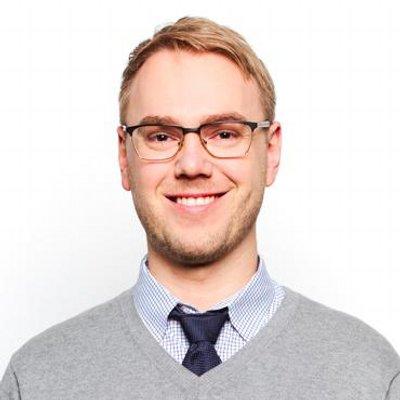 Andrew Lissimore is the CEO of Headphones.com, a fast-growing ecommerce company. They sell high-end headphones and related accessories. Andrew was looking for ways to grow revenue faster.
He had heard about the power of email marketing for ecommerce companies and thought it might be a profitable marketing tactic. Andrew says:
"We started building an email list with Mailchimp, but we never used it for anything more than that. We didn't know how to take the next step and build an automated email campaign, and sending regular email campaigns was a grind. In short, our attempts at email marketing failed completely."
Andrew knew that regular email marketing requires a new campaign idea, new creative, and new copy every time he sent a new campaign. But with automated email marketing, emails are sent automatically every time an event happens (for example, every time a product is added to a customer's shopping cart but the customer doesn't check out). Andrew was curious about how automated email marketing could grow revenue without having to do the work of sending regular email campaigns.
After a handful of false starts with their email marketing, Andrew found Uncog. It looked like Uncog could help test automated email marketing for Headphones.com. After a short discussion, Andrew engaged Kareem and Uncog to implement a set of automated marketing emails.
Kareem worked with Andrew to determine the main goal of the implementation: to drive revenue with little or no on-going work by the Headphones.com team.
After that Kareem:
Set up the tools to capture new email addresses from visitors to Headphones.com
Set up Klaviyo, an excellent automated email marketing tool, to both ingest those email addresses from site visitors and buyers
Imported Headphones.com's Mailchimp list into Klaviyo
Wrote and designed 12 emails to be sent out in 6 automated email sequences
Set up all discounts codes
Set up tracking on Headphones.com to track when a customer clicked from an email and ended up purchasing a product
When all was all said and done, Headphones flipped the switch on six automated email sequences:
Welcome Series: When a customer joins the email list, they get three emails. The first email introduces them to the brand and the owners' favorite products. The second shows best-selling headphones. And the final email spotlights the highest-grossing product.
Abandon Cart: When a customer adds a product to his or her cart but doesn't buy, they get up to four emails offering progressive discounts on their shopping cart.
Browse Abandon: When a customer is logged into Headphones.com and browses products, they get an email reminding them about the products they looked at.
Customer Winback: When a customer has placed an order, but doesn't place a second order in the following 75 days, they get two emails spotlighting best-selling products.
New Customer Thank You: When a customer places their first order, they get a personalized email from Andrew thanking them and asking why they placed their order from Headphones.com. This feedback is hugely helpful to understand why customers choose to buy from Headphones.com versus other sites.
Repeat Customer Thank You: When a customer places their second order, they get another email from Andrew asking for general feedback. This is to make customers feel like Andrew is accessible (which he is -- Headphones.com prides itself on customer support).
The implementation was straightforward and took about two weeks. The email sequences went live in early September, and the results speak for themselves:

In September, Headphones.com made $36,446 from automated email flows and $23,092 from one-off campaigns (which you can send with Klaviyo).
In total, email drove $59,538 in new revenue for Headphones.com in September.
Andrew was happy with the results, and says:
"Automated emails print money for us while we do other things. We don't need to keep dumping money into email marketing to get returns (like we do with Google). It's a one-time expense with recurring returns on that original investment."
He also recommends Kareem and Uncog to help with automated email marketing:
"I absolutely recommend working with Kareem. He set us up to take full advantage of this channel with minimal effort on our end. Kareem has tons of experience and was able to tailor his experience to our specific market. I honestly had no idea email marketing could be this effective. Kareem is also an awesome guy which makes him great to work with."
Would you like similar results? Let's have a no-obligation conversation →