You're My Boy, Blue!
Last weekend the summer ultimate team that I captained (but rarely played on, due to a variety of injuries) finished tied for third--out of 20 teams--in the Connecticut Summer Ultimate league tournament.
We put in an impressive showing during the regular season, beating three of the top five teams and finishing sixth, then really gave 'er in the tourney. We put up a pretty good fight in losing to the eventual winners in the semi-finals. Good times with a great group of people.
Considering that I drafted this team not knowing a single one of them, I was really happy that the team turned out to be a bunch of chillin peeps who played some pretty good ultimate, and it was a pleasure to play with them all.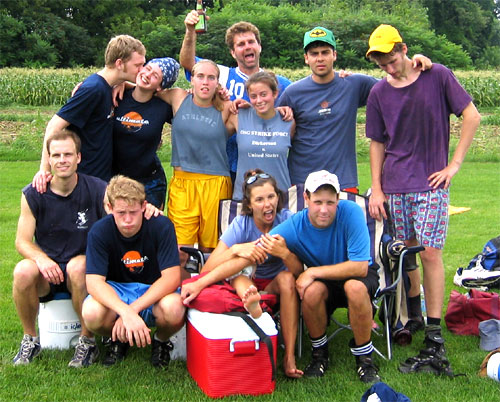 Related Posts