Hi, I'm Kareem.
The primary goal of this site is to share marketing and retention tactics to grow your software company.
Occasionally, you'll also find stories about:
– ways to reduce risk when starting and building a company
– inspiration from the startup trenches
– insight into the oft-unexplored emotional side of entrepreneurship
About me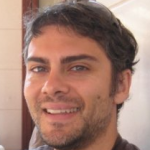 I launch and grow web apps.
I'm currently the co-founder of SocialWOD, a workout tracker for CrossFit gyms.
I occasionally consult with software companies to help improve their marketing and retention efforts, all the way from concept through implementation.
I also created a screencast that teaches cohort analysis for beginners.
I co-founded eduFire (sold 2010), and EasyCal (sunset 2012).
I've built and grown seven and eight-figure products at ESPN.com, FOXSports.com, and FIM/MySpace.
My clients describe the role I play as a growth-focused Product Lead. My LinkedIn profile is here.
If you think I may be able to help you, please drop me a line: blog@reemer.com.